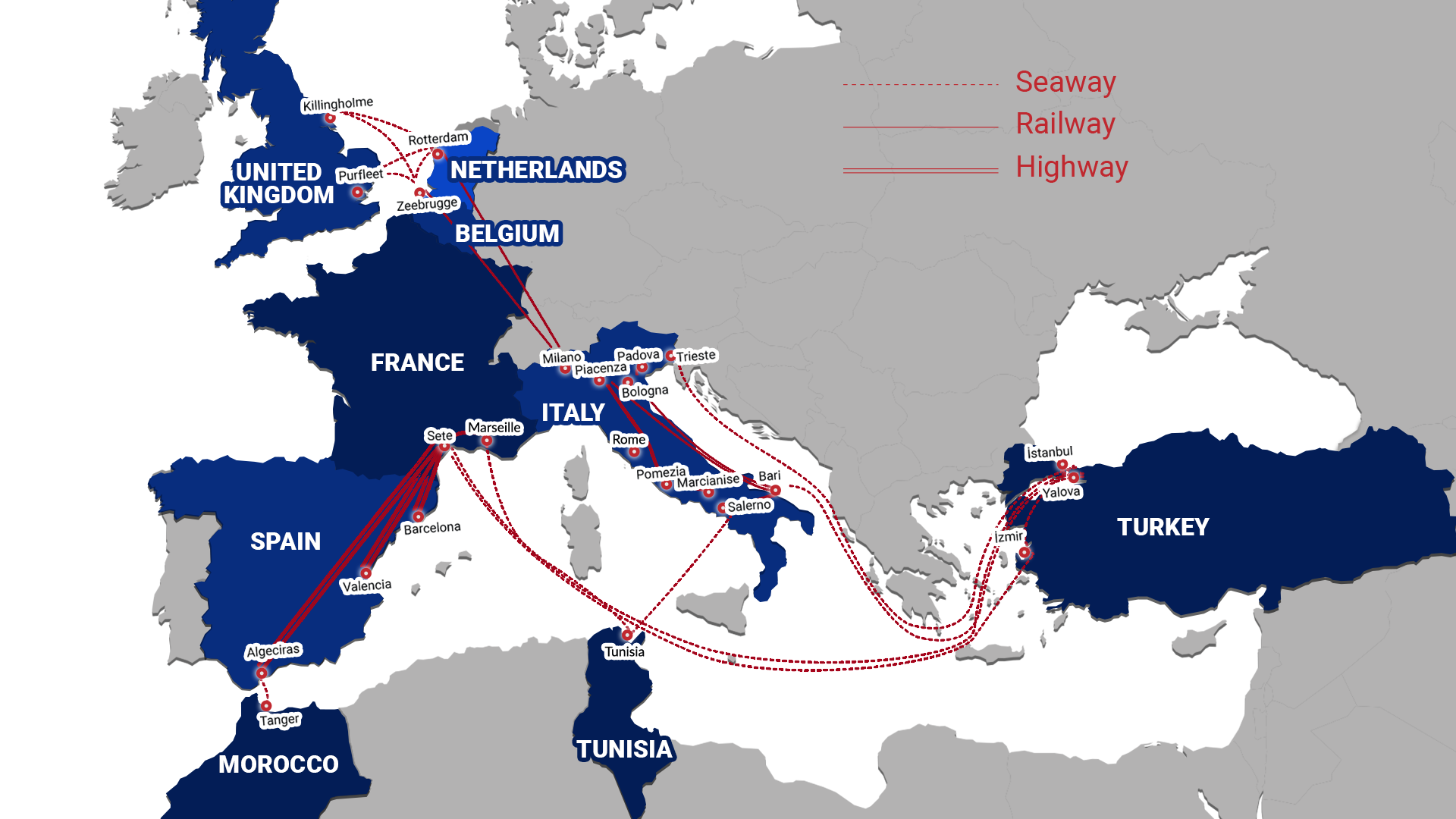 Intermodal transportation is a model that uses more than one mode of transportation without any handling of the cargoes and delivers the goods from the shipper to the delivery address specified in the equipment used.
The main advantages of intermodal transportation are as follows;
Intermodal transportation offers an ecological transportation model that reduces carbon dioxide emissions with the integration of rail and Ro-ro.
Intermodal transportation offers a service that is not affected by adverse weather conditions, border traffic, or instant increases in oil prices thanks to the various modes of transportation it engages.
Intermodal transportation produces services that create competition and cost advantage thanks to the compatibility of the equipment with the integration of railway and Roro.
Intermodal transportation offers faster service compared to seaway, provides the same transit times compared to road, and eliminates issues such as transit traffic and permits.
Equipment Size Table

Intermodal Solutions Partner…
FREQUENTLY ASKED QUESTIONS